Mallorca Cycling
| | | | | | | |
| --- | --- | --- | --- | --- | --- | --- |
| | Mallorca Bike blog | Calendar | Rent a bike | Vuelta Mallorca | | |
Mallorca ist ein wahres Paradies für Radfahrer.
Für jeden Radfahrer, egal ob Rennprofi, Freizeitbiker oder Mountainbiker gibt es auf der Insel wunderbare Strecken, mit den unterschiedlichsten Geländearten, die jedermans Bikerherz höher schlagen lassen.
Was gibt es für einen Bikerer schöneres, als bei herrlichem Wetter, durch die vielseitige Landschaft von Mallorca zu radeln?
Wir hoffen mit den nachstehenden Touren den Geschack aller Radler zu treffen.
Schönes Radtouren auf Mallorca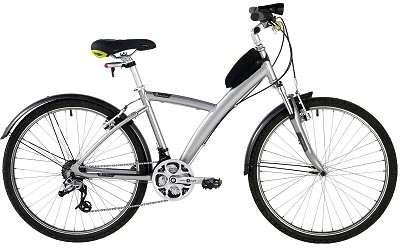 English
Close to 35.000 cyclists,including cycle-tourists and elite, professional cyclists, visit our island every year, either for touring or training purposes, however, regardless of their category, they all have something in common.... each and every one tours the utmost limits of the Majorcan geography. Majorca attracts cyclists for various reasons: - The climate. During the months of September to October and January to May the climate is mild and agreeable, veritable spring weather,a typically Mediterranean climate which contrasts sharply with the Central European climate, where rain, snow and intense cold spells predominate at this time of the year .- Road network. Majorca has a 1.250 km. road network, of which 675 km are seconday or vicinal roads with an average width of 6.5m. This excellent secondary road network offers varied itineraries with limited traffic, something which reflects positively on the safety of the cyclist.

FOTO


- Orography and dimensions of the island. This is perhaps the main advantage, as the island, due to its length, allows both short routes, visiting several villages (the average distance between villages is 10-15km) and longer routes (150-200km) extending to any point of the Majorcan geography. There are totally flat routes with spirals and slopes and even high mountain areas should you tour the Serra de Tramuntana . - Communications. Due to its tourist status, the island is well connected by air with all the main European capitals, the flight time between any Central European point and Majorca varying between 2 to 3 hours. - Tourist offer. Finally, the tourist offer here in Majorca is uncomparable, allowing visitors to select, among a wide range of hotels, that which most adjusts to their budget. Also, in certain hotels, as is the case of the Hotel Gala special attention is paid to cyclists by providing specialised services such as cycle transportation airport-hotel-airport, flexible meal times, special menus, cycle storage space .

Tour 1 UNA RUTA DE PALMA

Links a rutas cicloturistas
Youtube de una ruta cicloturista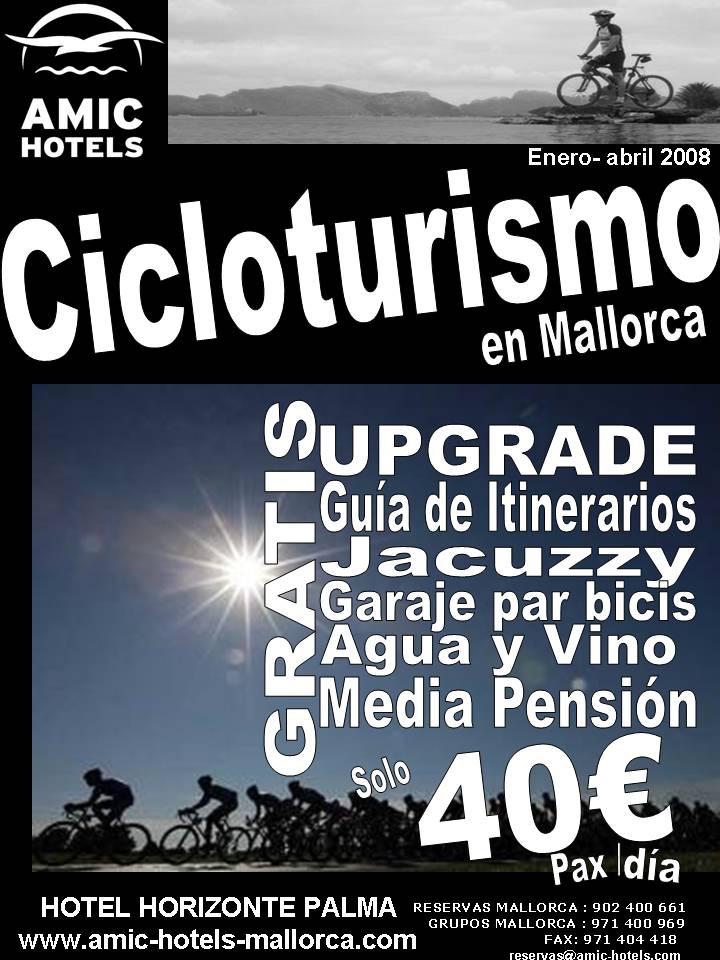 HOTEL GALA* * *
(Playa de Palma / Mallorca / Islas Baleares / España)
Das Hotel GALA liegt am wunderschönen Strand "Playa de Palma" und ist nur 7 km vom Zentrum Palmas entfernt.
Das Hotel hat :einen modernen und komfortablen Salon mit Klimaanlage, Fernseh- und Video-Salon, mit Satelitenanlage,Bar,Schwimmbecken und Sonnenterrasse,Spiele für Kinder, einen kleinen aber wunderschönen Garten,ein klimatisiertes Restaurant /Speisesaal mit komplettem kalten und warmen Buffet.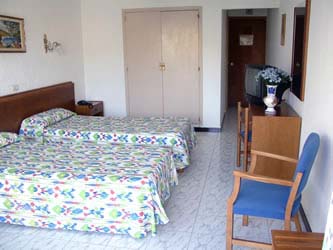 Seine 126 Zimmer sind grossräumig und komfortabel mit eigenem Bad, Terrasse und Telefon..
Mit geringem Zuschlag ist eine Klimaanlage, ein Fernseher und Safe erhältlich.
In der näheren Umgebung: Reiten, Squash, Minigolf, Wassersport, Surfen, Wasserski u.v.a.m. En Can Pastilla ,
Wir haben internet cafe in unsere bar , Internet verbindung für unser kunden mit e.mail , usw.....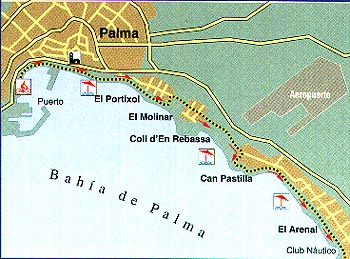 Excursion von Hotel Horizonte(PALMA) bis Hotel Gala( PLAYA DE PALMA ) 20 km

---